We, at IBEW Local 673, believe that providing a superior workforce will not only contribute to the economic development of Ohio's Lake, Ashtabula & Geauga counties, but will also build great communities to work and live in.
To this end, the IBEW Local 673 is a proud to partner with the following organizations: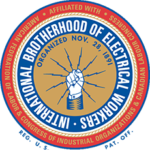 The IBEW represents approximately 750,000 members who work in a wide variety of fields, including utilities, construction, telecommunications, broadcasting, manufacturing, railroads, and government. The IBEW has members in both the United States and Canada and stands out among the American unions in the AFL-CIO because it is among the largest and has members in so many skilled occupations.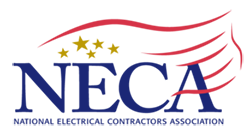 The National Electrical Contractors Association is the management association for electrical contractors. NECA represents thousands of employers who guarantee their installations and perform quality work on time and budget. NECA electrical contractors satisfy their customers by doing the job right the first time.

The mission of the Joint Apprenticeship and Training Committee (JATC) is to educate the members of the IBEW thereby providing the electrical construction industry with the most highly trained and highly skilled workforce possible.